Fast-growing Australian law firm Hamilton Locke is expanding its operations to New Zealand, with the aim of bringing to New Zealand the benefits of "the fastest growing law firm in Australia".
The corporate law firm has set up a firm in Auckland, incorporating the boutique Auckland law firm Anderson Creagh as its cornerstone legal base.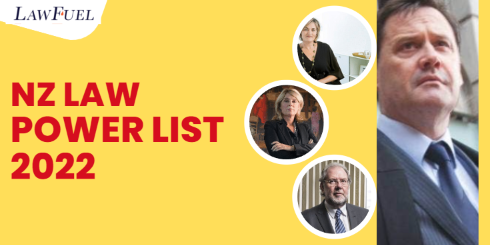 The firm intends to commence its New Zealand operations from January 2023. Hamilton Locke, which already has offices in Sydney, Melbourne, Brisbane and most recently Perth.
Hamilton Locke in New Zealand will initially comprise a team of 21, with 6 Directors and 11 lawyers, with plans to grow significantly, as Hamilton Locke has done in Australia.
The launch of Hamilton Locke in New Zealand, with effect from late January, is the first international expansion for HPX Group, which owns Hamilton Locke in Australia.
The Australian partnership now totalling 45 partners across Australia. Also part of HPX Group is in-house style essential professional services firm.
The firm's expertise includes corporate and commercial, litigation and dispute resolution, commercial property, construction and development, as well as private client services. Hamilton Locke in Australia and Hamilton Locke in New Zealand will work collaboratively across the region, bringing together experts from local New Zealand and international firms. 
Nick Humphrey, Managing Partner of Hamilton Locke said: "The launch of the Hamilton Locke brand in New Zealand with our like-minded colleagues from ACL is a tremendously exciting step in our growth journey, allowing us to offer services to our clients across New Zealand under the Hamilton Locke umbrella and expanding on our existing offering in Australia. 
"It allows the ACL team to do the same for clients doing business in Australia and to access the resources of Hamilton Locke in Australia. The ACL team is strategically and culturally aligned with our business, in particular the focus on collaboration, and transforming the approach to providing legal services that break the mould of traditional law firms.  We are excited to extend Hamilton Locke's existing service offering, while continuing to focus on providing the best possible environment for people to thrive, which in turn provides the best possible experience for clients".
---