[ad_1]

A landmark law in California that mandated corporations to have board members from "underrepresented communities" has been ruled as unconstitutional by a Los Angeles judge.
On September 30, 2020, Governor Gavin Newsom signed into law Senate Bill (SB) 979 requiring publicly held corporations in California to push for diversity on their boards of directors by January 2023.
The measures came into force last year and gave firms with a main executive office in California until December 31, 2021 to have a member on their boards from groups including LGBT, Black, Latino, Asian, Native American or Pacific Islander.
But Friday's decision followed an argument from conservative legal group Judicial Watch that the law had violated the state's constitutional equal protection clause.
Judicial Watch had sought a permanent injunction against the legislation, which also required firms with between four and nine directors to have at least two board members from underrepresented groups by the end of 2022.
Those with nine or more directors required at least three members from such groups and non compliance could result in fines of between $100,000 and $300,000.
However, no companies have been fined and the state said that no tax dollars had been spent to enforce the law, the Associated Press reported.
But Judicial Watch President Tom Fitton said in a statement that the judge's decision "declared unconstitutional one of the most blatant and significant attacks in the modern era on constitutional prohibitions against discrimination," according to the AP.
Around 300 out of 700 corporations had complied with the law, although half of the corporations have not filed the required disclosure statement, according to a Diversity on Boards state report last month.
Supporters of the legislation had argued that their case for greater inclusion on boards had been bolstered by the coronavirus pandemic disproportionately affecting minorities.
The unrest after the killing of George Floyd in the custody of Minneapolis police also focused minds on the importance of the legislation.
After it was signed into law, the bill's co-author, Assemblyman Chris Holden (D-Pasadena), said it "represents a big step forward for racial equity."
He also described it as a "win-win as ethnically diverse boards have shown to outperform those that lack diversity."
The law had been expected to face legal challenges from conservatives who said it was a discriminatory quota. There is also a related legal challenge by Judicial Watch to a 2018 requiring a woman director on corporate boards.
In a statement to Newsweek, a spokesperson for Newsom said Californian businesses would have "better financial outcomes" if there was "a range of perspectives represented in the board room."
It added that the state was "committed to ensuring that all of our communities can access pathways to opportunity, and recognizes the work that still must be done to counter discrimination and create a more inclusive and equitable future."
Newsweek has contacted Judicial Watch for comment.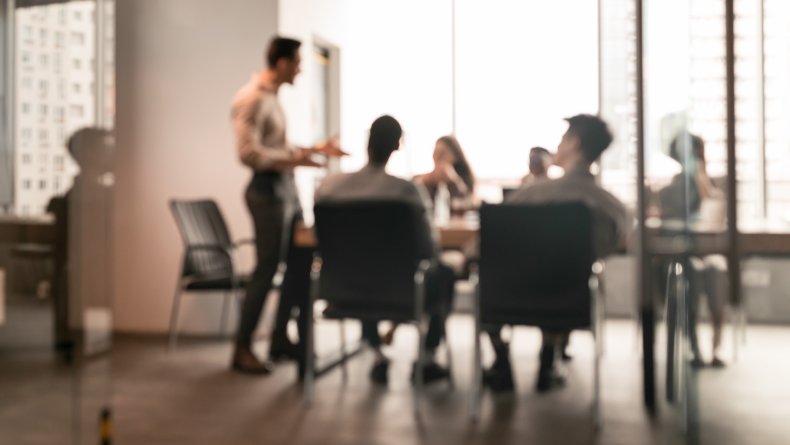 Update 04/05/22, 5:30 a.m. ET: This article has been updated with a statement to Newsweek from Governor Newsom's office.
[ad_2]

Source link